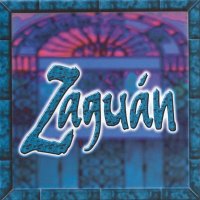 Track list:
Tu reflejo (3:52)
Noche tras noche (3:50)
Solo una niña (5:06)
Por ti (4:28)
Una voz (3:20)
En mi recuerdo (3:44)
Volverse a encontrar (3:53)
Pasion (5:05)
Dulce nombre (5:38)
Cuando acaba el poema (4:02)
Bonus track: Solo una niña (3:48)
Line-up:
Miguel Ángel Gómez: vocals and keyboards
Alfonso Vidal de Torres: bass
Armando Gómez: drums
Rafael Carrique: electric guitar
José Antonio Mazo "Gori": spanish guitar
La música de Zaguán mezcla diferentes influencias pero enraizadas en la tradiciXn del rock andaluz. Zaguán muestra sus raíces en las claras referencias a su admiración a Triana. Los temas que componen el album son fragmentos de aquí y de allá de los temas más archi-conocidos de Triana que han metido en una coctelera y a los que han añadido nuevas letras. Pero, a mí me han encantado!
(Escrito por Juan Mellado)
---
The music from Zaguan is a blend of different styles but obviously rooted in the Andalusian Rock tradition. They show their roots in a clear admiration by the band Triana. The tracks in this record are mainly fragments of the most known songs from Triana with new words. But I love it!
(Written by Juan Mellado)