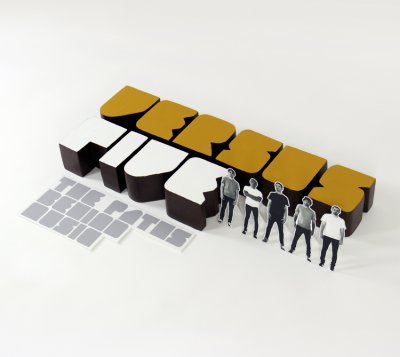 Track list:
New way
Funk reunion
Rage
Left behind
35 hours later
Burst in tears
Madness & Fran
Papillon nights
Assu
Walk on a handrail
Strange character
Line-up:
Carlos Navarrete: electric, classical and synth guitars
Pablo Barrios: keyboards and synthesizers
Riki: congas, minor percussion, batá drums, bongos and Tibetan singing bowl
Osvaldo Jorge: drums, table, calabaza, bendir and darbuka
Xavi Alamán: electric bass
+

Voro García: trumpet
David Gadea: cajón
Rika, Apa & Carl: robot voice
En el disco debut de los valencianos Versus Five confluyen rock, jazz, funk, flamenco, metal, ritmos latinos, elementos étnicos, toques electrónicos y mucha improvisación. Una formación muy ecléctica que aborda composiciones con mucha riqueza de texturas y din´micas, haciendo gala de un sonido fresco y directo. Un trabajo instrumental más que recomendable.
(Escrito por Eduardo García Salueña)
---
This is the debut album from this band coming fropm Valencia. Rock, jazz, funk, flamenco, metal, ritmos latinos, ethnic elemnts, electronic touches, and lots of improvisation come together in it. They are a very eclectic line-up that face their compositions with lots of textures and dynamics, showing a fresh and direct sound. I recommend that instrumental work!
(Written by Eduardo García Salueña)