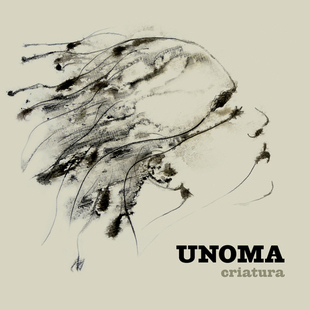 Track list:
Mi Camino Perdido (4:10)
Desde El Faro (4:24)
Encara I Mai (3:53)
View From The Golden Cage (3:40)
Una Misma Sangre (4:20)
Rage (3:29)
Madre Lluvia Que Estas En Los Cielos (6:34)
Criatura De Mitjanit (3:47)
Human Domination (4:35)
Aprendre A Estimar (5:37)
Fearful Hearts (4:27)
Cuerdas Con Sentimiento (4:15)
Line-up:
Fidel Vázquez : guitars
Ismael Lara : vocals
Miki Santamaría : bass
David Sáz : drums
+

Leo Margarit : drums in «Madre Lluvia que estás en los cielos»
Pito Costa : keyboards
Criatura es el tercer álbum de estudio de Unoma, un disco que renueva por completo el sonido del grupo, aportando composiciones más asequibles y vitales. Renacimiento provocado por la necesidad de alejarse de los sonidos oscuros, la incorporación de Isma como nuevo cantante y la participación de Jordi Solans en la co-producción.
(Escrito por Fidel Vázquez)
---
Criatura is the third studio album of Unoma, an album that completely renews the group's sound, providing more affordable and vital compositions. That renaissance has been caused by the need to move away from the dark sounds, incorporating Isma as new singer and Jordi Solans' participation in the co-production.
(Written by Fidel Vázquez)