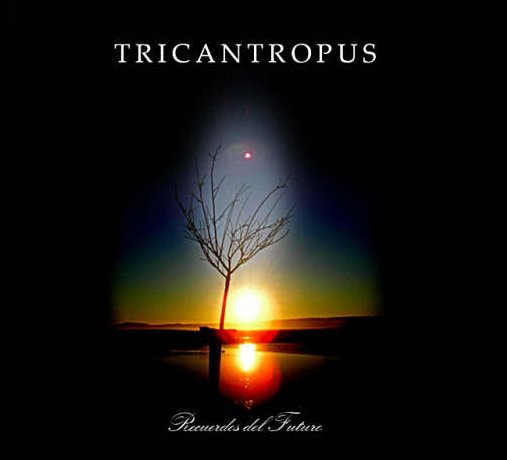 Track list:
Los Puertos Grises
Mar de Cristal
Saitama
Al Otro Lado del Vado
Piedra
Bajo el Sindrome de Koro
El Lamento de Galadriel
Siete Lunas
Frost
Recuerdos del Futuro
El Mar nos Llama al Hogar
Line-up:
Manuel Manrique: keyboards
Pedro Párraga: bass and keyboards
Juan Barroso: drums and percussions
Daniel Denis: guitar
Javier L. Pardo: guitar and keyboards
'Recuerdos del Futuro' se llama el disco debut de Tricantropus, una extraordinaria banda de rock progresivo sinfónico español integrada por ex-músicos de la otrora leyenda progresiva madrileña Azahar de los años 70's. El disco (MyloCD056) contiene 11 hermosas composiciones, todas ellas marcadas por el sinfonismo español sententero, folk y rock progresivo. Un disco pleno de principio a fin.
(Escrito por Mylodon Records)
---
'Recuerdos del Futuro' is the opening act for Tricantropus, an amazing prog rock band with a line-up made by pieces from the 70's Spanish legend band named Azahar. The record (MyloCD056) contains 11 beautiful compositions, all of them in the vein of the Spanish seventies symphonism, folk and prog rock. A great album from the beginning.
(Written by Mylodon Records)