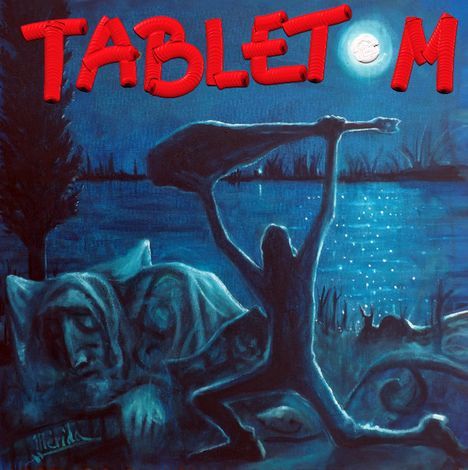 Track list:
Colocando a Lola
Asomándome
Músico Indignado
Luna de Mayo
Me Revelo Contra el Mal
San Roberto de Hachis
Los Banqueros
Homenaje a Doña Concha Maestre Camplá
Line-up:
Pedro Ramírez : Guitar and backing vocals - José Manuel Ramírez : Flute, sax and backing vocals - Manuel Nocete : Keyboards - Jorge Blanco : Bass and backing vocals - Nicolas Alexandre : BDrums - Salvador Marina : Vocals
Tabletom empiezan una nueva etapa musical, tocando rock con tintes de progresivo y fusión. Música muy bien hecha, con el sabor del rock andaluz y las ganas de componer con estilo y elegancia.
(Escrito por Juan Mellado)
---
Tabletom begin a new stage musical, playing rock with a progressive touch and also fusion flavour. Very well made music, with the taste of Andalusian rock and the desire of composing with style and elegance.
(Written by Juan Mellado)