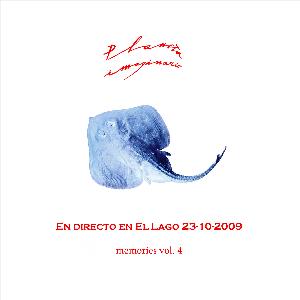 Track list:
Washington Snipper - 05:40
The Garden of Happy Cows - 08:10
El Crucigrama - 06:24
Capture - 08:07
Biomasa - 11:35
Collective Action - 08:12
The Sea - 12:10
Line-up:
Marc Capel: keyboards
Alfonso Mu&ntilde:oz: saxes
Sisu Corominas: saxes
Ruth Barberán: trumpet
The-Hien Trinh: trombone
Dimitris Bikos: bass
Vasco Trilla: drums
En directo en la sala El Lago, Madrid, 23-10-2009, en un programa que incluyó también a October Equus. Grabación desde la audiencia.
( )
---
Recorded from the audience in the venue El Lago, in Madrid, 10-23-2009, in a programme that also included October Equus.
( )