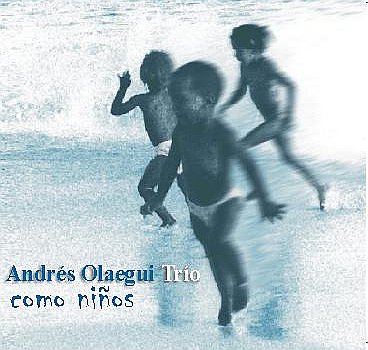 Track list:
Escuela de Chirigotas
El Hombre Invisible
A Night in Tunisia
Mi Amigo Manuel
Armando Rumba
Chulerias
El Tiempo Me lo Dira
Intro Baila Gitana
Baila Gitana
Chanela
La Fiesta
Line-up:
Andrés Olaegui: guitar
Yago Salorio: bass
Luis Abela: drums
+ Colaboradores

Jorge Pardo (sax)
Araceli de la Fuente (vocals)
Javier Romanos (flamenco guitar and claps)
Roberto Castro (bandurria)
Toñi Mateos (laud)
Huberto Morales (percussion)
Este disco de Andrés Olaegui supone el primer trabajo en solitario con su trío. El legendario guitarrista y co-fundador de Guadalquivir nos ofrece un disco muy personal en la línea del sonido Guadalquivir pero desde un punto de vista netamente jazzístico. Combina los distintos palos del flamenco con su acento jazzero para obtener fusión en el estricto sentido de la palabra. Además cuenta con regalos como nuevas versiones del famoso "Baila Gitana" de Guadalquivir, el "A Night in Tinisia" de Dizzy Gillespie o el "La Fiesta" de Chick Corea.
(Escrito por )
---
This record by Andrés Olaegui is the first solo effort in company of his trio. The legend guitarrist and co-founder of Guadalquivir offers us a very personal record in the line of Guadalquivir's sound but from a neat jazzy point of view. It combines the different flamenco rhythms with his jazz accent to obtain fusion in the strict sense of this word. Moreover, some gifts are found like new versions of Guadalquivir's famous "Baila Gitana", "A Night in Tinisia" from Dizzy Gillespie or "La Fiesta" from Chick Corea.
(Written by )