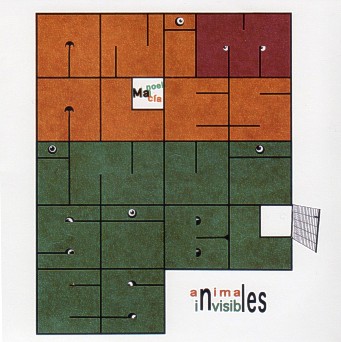 Track list:
Omphalos
Fases
Piedras
Huellas En Tierra Quemada
La Sal De Tierras Tristes
Prismas
Shivering
En El Jardín De Una Esfinge
Sonos
Islas
Corrientes
La Forma En Que Sentimos
Historias Perdidas
En El Jardín De La Esfinge Coda
Line-up:
Manoel Macía: guitar
Rafael Pacha: Mix, mastering, drum programming, piano.
"Animales Invisibles" ha sido editado por el sello discográfico Hall of Fame. En este disco Manoel cuenta con la colaboración de Rafael Pacha, un gran músico con un perfil similar al suyo. Más conceptual y coherente que su predecesor (Rozando Burbujas, 2009), que nos vuelve a transportar al Ambient, al Sinfónico, al Folk, a la New Age.
(Escrito por José Manuel Iñesta)
---
"Animales Invisibles" has been released by the "Hall of Fame" label. In this record Manoel has had the collaboration of Rafael Pacha, a great musician with a similar profile. More conceptual and coherent that its predecessor (Rozando Burbujas, 2009), transporting us again to Ambient, Symphonic, Folk, and New Age.
(Written by José Manuel Iñesta)