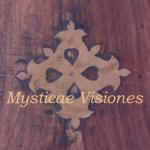 Track list:
Mysticae Visiones (35:48)
The River (14:55)
Line-up:
Carlos Plaza: keyboards, bass, percussion
+
Omar Acosta: flute
Cisar Garcma: guitars
Carlos Franco: Ethnic percussion
Adriana Plaza: tambourine
El proyecto instrumental KOTEBEL pretende desarrollar trabajos elaborados, con armonías, melodías y estructuras rítmicas complejas. Estos eñementos se crean mediante el uso de recursos que proceden de los mundos del rock progresivo y la música clásica. Como implica el título del su primer álbum Structures, el grupo establece su marco de trabajo para los próximos años. La banda explora diferentes estilos del género progresivo, basados en el uso extensivo de teclados y flauta. Podría situarse entre la PREMIATA FORNERIA MARCONI, TONY BANKS, THE ENID o los primeros GENESIS.
(de la página web de Musea Records)
---
Spanish insturmental project KOTEBEL aims to develop elaborate works, with complex harmonic, melodic and rhythmic structures. These elements are created by using resources which come from the worlds of Progressive rock and classical music. As the title of its first album "Structures" implies, the group lays down its framework for future masterpieces. The band explores different styles within the Progressive rock genre, based on extensive use of keyboards and flute. It can be placed amongst PREMIATA FORNERIA MARCONI, Tony BANKS, THE ENID or early GENESIS.
(from the Musea Records web page)