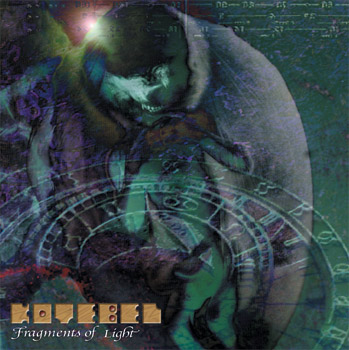 Track list:
Hades
Legal Identity
El Quimerista I
Memory
Fire
El Quimerista II
Mirrors
Fragments of Light
El Quimerista III
Line-up:
Carlos Plaza: keyboards, bass, percussion
+
Omar Acosta: flute
César García: guitars
Carlos Franco: Ethnic percussion
Adriana Plaza: tambourine
El segundo disco de Kotebel ha sido recientemente editado por Musea y ha recibido una buena acogida por la crítica. Esta banda ha redescubierto el secreto del rock sinfónico: una perfecta síntesis. En el nuevo disco de Kotebel sus amantes encontrarán etéreas voces femeninas y flautas, armonías complejas y virtuosidad. El teclista Carlos Plaza sigue como principal compositor, ayudado esta vez por el guitarrista César García. Las influencias más importantes son las de compositores clásicos como Debussy, Ravel y Gabriel Fauré, y bandas progresivas de la época dorada como Yes, Genesis... ¡Una música increíble!
(de la página web de Musea Records)
---
Kotebel's second album, Mysticae Visiones, released by Musea received a real critical acclaim. This spanish band have re-discovered the secret of symphonic rock music: a perfect synthesis. In the Kotebel's new album, their lovers will be delighted by ethereal female vocals, flute parts, complex harmonies and virtuosity. The keyboardist Carlos Plaza remains the main composer, helped this time by the guitarist Cesar Garcia. Their main influences are the classical composers Debussy, Ravel and Gabriel Fauré, and the progressive bands of the çolden age (Yes, Genesis... ). An incredible music!
(from the Musea Records web Page)