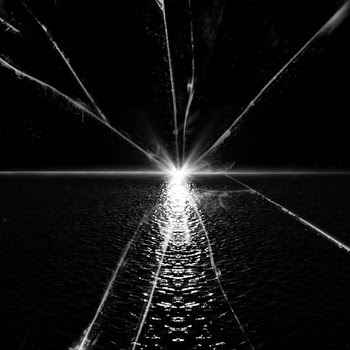 Track list:
Principio (7:44)
Dama (12:33)
Viajes (7:52)
Antítesis (16:02)
Hombre (10:55)
Line-up:
Javi Herrera: drums, percussion, keyboards programming, vocals
+
Lluís Cabal / viola (2, 4)
Esteve Cardús / flute (2-5)
Gora Casado / 12 string guitar (2)
Alia Herrera / violin (2)
Andrea Herrera / flute (3, 4)
Gemma Llorens / cello (2-4)
Xavi Padillo / clarinet (2)
Alejandro Pérez / Spanish guitar (2, 4)
Xavi Piñol / oboe, English horn (2-5)
Jordi Frontóns (Franc Albir) / Moog synthesizer (3)
Jordi Porcar / bass (3, 4)
Pol Sánchez / electric (1-5) and acoustic (2, 5) guitars
Toni Sánchez / bass (1, 2)
Dick Them / bass (5)
Pep Mendoza / guitars (1)
Ewa Pyrek / violin (2, 4)
Javi Herrera es un músico de Barcelona, profesor de música en Parets y gran aficionado al rock progresivo desde siempre y que tras mas de 25 años ha visto por fin su sueño musical hecho realidad. "No Tengas Miedo" nos ofrece una música completamente cinemática y conceptual, es decir acompaña perfectamente a un relato, el del cuento de un ser supremo llamado DAMA, la lucha del color con ese descubrimiento de la oscuridad sin miedo entremezclada con el enfrentamiento con su hija ADAH... La música clásica y lo sinfónico impera frente al rock convencional, es otra forma valida de realizar rock progresivo. Tan pronto estas inmerso en un pasaje pastoral u oscuro como enredado en un riff guitarrero. Es un continuo camino dónde desfilan sentimientos, emociones y dulzor, engrandecida por la diversidad de instrumentación (Viola, flauta travesera, violín, cello, clarinete, obe, corno inglés y la aportación de sintetizadores (Moog) de su amigo Jordi Frontons hace que esta obra rezume multitud de matices. Extraordinaria grabación realizada en los Estudios Akord's de Igualada (Barcelona) a cargo de Pol Sánchez, también colaborador en las guitarras. El resto es difícil de describir con palabras, lo mejor es que os sentéis tranquilamente, os pongáis los cascos y si es posible escuchéis la música acompañado por el relato.
La historia sincronizada con imágenes tipo el video clip de The refusen de Steven Wilson.
(escrito por Juan Mellado)
---
Javi Herrera is a musician from Barcelona, teacher of music at Parets and great fan of progressive rock, that after more than 25 years has finally seen his musical dream come true. "No tengas miedo" (Don't Be Afraid) offers a fully dynamic music and conceptual, i.e. perfect accompaniment to a story, the tale of a supreme being called DAMA, the fight of color with the discovery of the darkness without fear interspersed with the confrontation with his daughter ADAH... The symphonic and classical music prevails against the conventional rock, it's another valid form of progressive rock. Now you are immersed in a pastoral, now in dark passage, or in a guitar riff. Is a continuous path where parade feelings, emotions and sweetness, magnified by the diversity of instrumentation (Viola, flute, violin, cello, clarinet, obe, English Horn and synthesizers (Moog) of his friend Jordi Frontons, makes this work plenty of nuances. Extraordinary recording made in the studies Akords of Igualada (Barcelona) by Pol Sánchez, also on guitars. The rest is hard to describe with words, you better sit quietly, get your headphones and if it is possible hear the music accompanied by the story synchronized with images, kind of the video clip of "The refusen" of Steven Wilson.
(Juan Mellado)