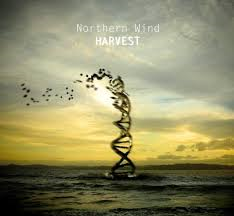 Track list:
Into the void
It all becomes clearer
This day
Northern wind
Sending signals
Something's changing
Under the April sky
Shadows behind the lilacs
Rush
Tonight
Colours
Line-up:
Monique van der Kolk : vocals
Jordi Amela : keyboards
Jordi Prats : guitar
Toni Munné : bass
Alex Ojea : drums
Los barceloneses Harvest editan su tercer disco "Northern Wind" siguiendo la estela de una linea melodica a lo Marillion/Hoghart, Pendragon o Mostly Autumn con vocales a cargo de Monique van der Kolk y con un sonido y producción mas maduro sin duda alguna. El problema (que puede ser personal e intrasferible) que yo le encuentro a la música de Harvest es que le falta ese punto de distinción compositivo (buenas armonias) y contundencia para destacar y no quedarse a medio camino... Esperemos que en el futuro saquen el disco que los encumbra dónde se merecen.
(Escrito por Juan Mellado)
---
This band from Barcelona release their third record "Northern Wind" following a melodic line a la Marillion-Hoghart, Pendragon, or Mostly Autumn, with vocals in charge of Monique van der Kolk and a sound and production more mature, without any doubt. The problem for me (maybe it's my fault) is that I find the music of Harvest missing that compositional point of distinction (good harmonies) and a contundence to emerge, and not remaining halfway... Let us hope that in the future they release the record that takes them to the level they deserve...
(Written by Juan Mellado)