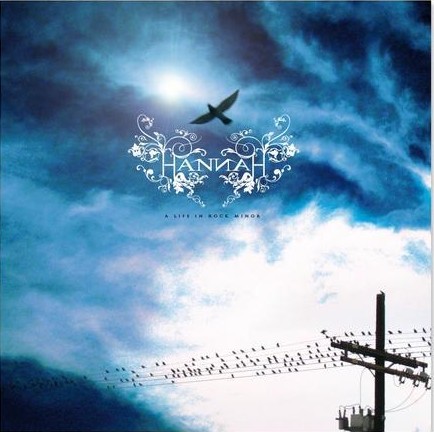 Track list:
MY SOUL IS GONE
DEAD SEA
A THOUSAND REALITIES
A LIFE IN ROCK MINOR
THE ROAD OF LONELINESS
BIG EAR
WRONG
MY SOUL IS BACK
Line-up:
Jesús Gancedo: drums and samples
Luis Marcos Garrote "Blackie": bass
Roberto Aguilera: synthesizers, rhythms, and Hammond organ
José Antonio "Freddy" Serrano: guitars
Javier Lostal: vocals and guitars
HANNAH es una banda española de 5 componentes y "A Life In Rock Minor" (2008) es su primer disco. Su rock progresivo a veces recuerda a DREAM THEATER o ECHOLYN, especialmente por el sonido duro de su guitarra. El dinamismo musical se muestra en los múltiples cortes y cambios de ritmo. Pero la banda también usa sonidos muestreados y electrónica para crear una música diversa y nueva, aunque definitivamente sofisticada en esencia y estructuras, con melodías accesibles. Buen cantante (en inglés), versátiles guitarras y teclados, apoyadas por una potente sección rítmica... Excelente!
(De la web de Musea por indicación de HannaH)
---
HANNAH is a Spanish five piece band, and "A Life In Rock Minor" (2008) is their first album. Their Progressive rock music sometimes recalls DREAM THEATER or ECHOLYN, especially for the heavy guitar sound. The musical dynamism is showcased by multiple breaks and rhythm changes. But the band also uses sounds, samples and electronics, to create a diverse and new music, although definitely sophisticated in its essence and structures, with accessible melodies. A good singer (English singing), versatile guitars and keyboards, sustained by a powerful rhythm section... Excellent !
>(Taken from Musea's web site under the advise of HannaH)