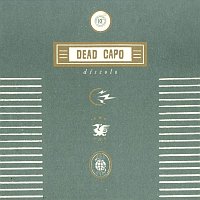 Track list:
Horns of plenty
Managua cruje
Capuccino commotion
Satienado
Amores
Damero maldito
Hot dog night
Tropical díez
9 camisas de 8 jardines
Lounge of plenty
Line-up:
Javier Adán : guitar
Javier Díez-Ena : bass and upright
Javier Gallego : drums
+ guests:

Juan Tamayo : winds
Jorge Magaz : piano and organ
Mastretta : accordeon and organ
Markus Breuss : trumpet
Manuel Morales : trumpet
Felipe Rodríguez : sax
Enrique Moleón : brass
Este grupo es hoy uno de los más destacados exponentes de una corriente ecléctica fusionadora de música instrumental con fuertes cargas jazzísticas, estética cinematográfica, música electrónica y hasta rock progresivo, con un cierto toque rebelde. Muy recomendado para aquellos oídos abiertos que gusten de las propuestas eclécticas con mucha influencia del collage estético.
(Escrito por Eduardo Garcia Salueña)
---
This is one one of the most towering outfits of a ecclectic current fusioning instrumental music with a strong jazzy load, cinematographic aestetics, electronic music and even progressive rock. Very recommended to those lovers of ecclectic proposals with collaged influences.
(Written by Eduardo Garcia Salueña)