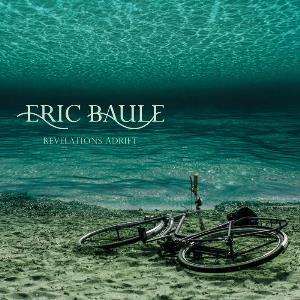 Track list:
Tidal Wave (1:41)
Redemption (8:40)
Back To Nature (6:34)
Flying High (8:31)
Circle Of Dead Eyes (8:10)
Touching The Earth (4:15)
Release From Duality (11:27)
Undertow (1:52)
Far From Here (9:50)
Spring Disease (8:17)
Line-up:
Eric Baulenas : Vocals & guitars
Eric Rovira : Drums & backing vocals
Dani Soto : Bass
Isam Alegre : Keyboards & backing vocals
Eric Baule es un guitarrista y cantante de Barcelona, conocido por estar en la banda Moonloop de death metal progresivo y que desde el 2010 ha estado gestando esta obra donde confluyen sonoridades a lo Pink Floyd tratadas por Porcupine Tree con el Hard Rock y en ocasiones a lo "guitar hero".
(Escrito por Juan Mellado)
---
Eric Baule is a guitarrist and singer from Barcelona, known by playing in the progressive death metal band Moonloop. From 2010 he has been working on this record where sonorities a la Pink Floyd are treated under a Porcupine Tree point of view, mixed with Hard Rock touched and, in some occasions as a "guitar hero".
(Written by Juan Mellado)