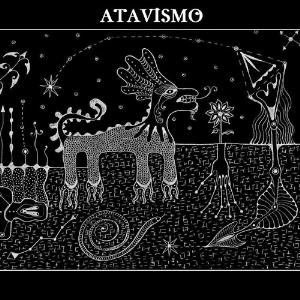 Track list:
Blazava (11:36)
Kraken (6:47)
Oceánica (8:15)
Meeh (10:23)
Line-up:
Poti : guitar, synth
Sandra : drums
Mateo : bass
+

Curro Snortil : mellotron
Aunque estarian más encasillados en la psicodelia y el space rock de caracter hipnótico, indudablemente en Atavismo hay elementos suficientes de rock progresivo para considerarlos de este estilo. Decir que Poti es el líder de la también banda gaditana Viaje a 800.
(Escrito por Juan Mellado)
---
Although they should be filed in psychedelia and hypnotic space rock, undoubtly in Atavismo thjere are enough elements from progressive rock to consider them as a band playing this genre. Poti is also the lider of the band Viaje a 800 from Cadiz.
(Written by Juan Mellado)