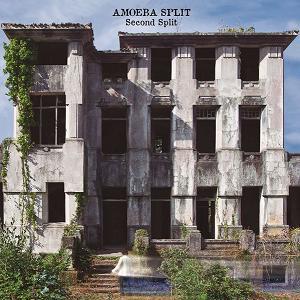 Track list:
Clockwise
Sundial Tick
The Book of Day
Those Fading Hours
Backwards all the Time
About Life, Memories and Yesteryear's
Line-up:
Ricardo Castro Varela: Hammond organ, piano, mellotron, Mini-Moog
Alberto Villarroya López: bass, keyboards, guitars
Fernando Lamas: drums
Pablo Añón: saxes
Eduardo "Dubi" Baamonde: sax and flute
Rubén Salvador: trumpet
+

Israel Arranz : Vibraphone (3)
Risto Vuolanne : Double bass (3)
Elena Fernández : Viola (3)
Sara García : Violin (3)
Lucía Quinteiro : Cello (3)
Arantxa Vera : Violin (4)
Iago Mouriño : Hammond (1), moog (4),piano and moog (5)
and electric piano (6)
Felix Arias : 12 string guitar (6)
Este es el segundo álbum de esta banda que cultiva un Canterbury instrumental con gran influencia jazz. Este Second Split está en el lado más jazz, ddesde el jazz estándar hasta sonidos más propios del jazz-rock de, por ejemplo, unos Chicago. Este es un disco entretenido, explorando nuevas ideas, nuevos ritmos y combinaciones de sonido y armonía.
(Escrito por José M. Iñesta)
---
The second full album from the Spanish instrumental Canterbury Style jazz artists. This Second Split is on the jazzier side. Ranging from standard jazz to more jazz-rock oriented sounds of, for example, Chicago. This is an entertaining album, exploring new ideas, new rhythms and combinations of sound and harmony.
(Written by José M. Iñesta)