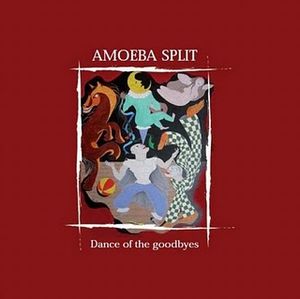 Track list:
Dedicated to us, but we weren't listening (3:50)
Perfumed garden (9:43)
Turbulent matrix (10:47)
Blessed water (12:26)
Qwerty (0:49)
Flight to nowhere (23:39)

I. Endless magic spell
II. A bleeding mind
III. A walk along the tightrope
IV. Bubbles of dellirium
Line-up:
Ricardo Castro Varela: Hammond organ, piano, mellotron, Mini-Moog
Alberto Villarroya López: bass, guitars
Fernando Lamas: drums
María Toro: vocals, flute
Pablo Añón: saxes
Para los que aún no conozcan al grupo, deciros que Amoeba Split es una banda de A Coruña (España) que se puede encuadrar dentro del rock sinfónico y progresivo, aunque con claras influencias del Sonido Canterbury (en el que se encuentran, como todos sabéis, grupos como Soft Machine, Caravan o Hatfield & The North). Así, la apuesta musical se basa en un jazz-rock a caballo entre lo "canterburiano", el rock progresivo clásico y el jazz.
(Escrito por Alberto Villaroya)
---
For those who still don't know the group, let's say that Amoeba Split is a band from A Coruña (Spain), which can be framed within the symphonic and progressive rock, although with clear influences from the Canterbury sound (which are, as you all know, bands such as Soft Machine, Caravan and Hatfield The North). Thus, the musical bet relies on a jazz-rock in between the canterburian, the classic progressive rock, and jazz.
(Written by Alberto Villaroya)