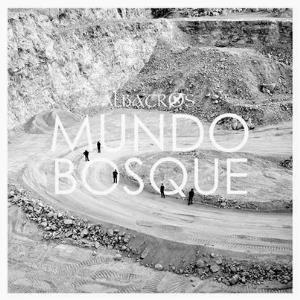 Track list:
El Nombre del Mundo es Bosque (6.11)
Hijos de los Hombres (6.08)
El Hombre Anciano (5.36)
Caminante de Luz (5.24)
Tardis (5.27)
Ende (5.40)
Cómo estás Cuando estés Bien (8.27)
Line-up:
Javi Fernández: guitar, vocals
Red Pèrill: keyboards, vocals
Joan Gabriel: bass, vocals.
Marc González: guitar, vocals
Tolo Gabarró: drums
Banda de Igualada (Barcelona) que han practicado (y digo bien porque la banda se ha disuelto) desde sus dos anteriores discos "Pentadelia" y "Ursus" un predominante hard rock progresivo. Por emparentarlos con alguien yo los pondria con BLOQUE. En este Mundo Bosque también se emergen en sonoridades de blues rock y psicodelia.
(Escrito por Juan Mellado)
---
Band from Igualada (Barcelona) that played (in past, because they have already dissolved) in their two former records "Pentadelia" and "Ursus" mainly a hard progressive rock. If I had to relate them to other Spanish band I would place them with BLOQUE. In this "Mundo Bosque" also some sonorities from blues rock and psychedelia emerge.
(Written by Juan Mellado)