Registration for PRIS2002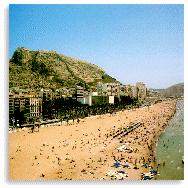 Note that at least one author per paper must register to ensure paper publication in the proceedings.

The registration deadline for authors is Feb, 15th. Remember to send the camera-ready version of the paper.

Please, Click here to access the registration form.

Special accomodation prices will be available for conference participants. In case you would like to arrange an accomodation through the conference organization, please, download this accomodation form (in pdf format), fill it in and send it by fax (#00-34-96-5229888) to our travel agency.

NOTE: Remember that Alicante is a very touristic city so we encourage to all the participants to make hotel and travel reservations as soon as posible to avoid booking problems.